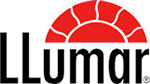 Llumar High Performance Automotive Film
You, your car, and your passengers will spend many miles together. From deep tints to clear shields, our automotive films make those miles calmer, cooler, happier and much more stylish. With an automotive film selection as wide as the open road, we ensure you get exactly the upgrades you want: a head-turning look, powerful heat rejection, protection from UV rays, even defense against scratches. Look after what you drive, and those you care about. Our high performance automotive film, professional installers, and limited lifetime warranty are here to help make it easy.
Dyed Window Tints
Smart and stylish, in shades from misty fog to celebrity charcoal.
Do you imagine yourself gliding down the road like a spy, disguised by sophisticated cover? Rolling like a rock star, bass thumping in dramatic darkness? Or do you simply want a charcoal to match your factory privacy glass? With our dyed window tint, you're free to dream up a look that will transform your car from ordinary to envy inspiring. Our dyed window tint is definitely high on style. Still, it's a smart buy that's worthy of your auto investment. Every shade can turn heads, resist scratches, reduce annoying glare, and block 99 percent of UV rays. Our dyed window tint is a mixture of polyethylene, UV blockers and premium dye that's extruded into a micro-thin sheet, then coated with a second UV blocker and adhesive. Other tints films have dye applied only to the surface, making them less durable and likely to discolor.
---
Metallized Window Tint
Get impressive climate control with your style statement.
Everyone enjoys a little friendly sunshine at the park, but on the road it becomes overbearing and harsh. Fortunately, that problem is easily fixed with our metallized window tint. It has a fantastic look, plus added protection against the sun's most unwelcome side effects: untouchably hot surfaces, damage from extended exposure, and AC that just can't keep up.
You'll appreciate the variety of charcoal shades as much as the sun-taming technology of our metallized tints. They're a micro-thin layer of advanced technology that's a major upgrade in style and comfort.
---
Ceramic Window Tint
Fully loaded, for lasting great looks and optimal connectivity.
Drive in style, revel in comfort and connect with ease, thanks to all the features loaded into our ultra premium ceramic window tint. It's available in a generous range of sophisticated charcoal shades, so you can create precisely the look you want. Plus, every one of this luxurious tint's stylish shades is paired with nano-ceramic technology. This manufacturing innovation makes it possible to deliver outstanding heat rejection, glare control and UV protection that's completely metal-free, so it won't interfere with signals from your electronic devices. If you're demanding and want your car to get noticed, you've found your match in ceramic auto tints. best-in-class scratch resistance.